Weight Limits & Extra Fees

Helicopter tours are one of the most scenic, exhilarating ways to see the Grand Canyon. I should know - I've been on a lot of them, at both the West Rim and the South Rim. No matter which rim your flight visits, you'll see plenty of terrific sights.
Some West Rim helicopters even fly down below the rim and land on the canyon floor! This is my favorite landing tour, because from the bottom you can look up at the walls looming overhead, have a champagne brunch, or take a raft ride down the Colorado River. But even if your tour is air-only, it's sure to be a breathtaking experience.
But as great as they are, I think you should know a few important things about Grand Canyon helicopters. For example, it's really important to dress properly for the climate (long-sleeved shirt, hat, pants or shorts, and sunglasses for summer flights; a warm shirt and long pants, a jacket, gloves, a warm hat or cap, and sunglasses for winter flights). And no matter when you take your Grand Canyon helicopter tour, you'll want to make sure you bring salty snacks, sunscreen, extra water, and your camera. Bring an extra set of batteries too, because you'll be taking photos by the dozens.
All those things are important to know when you're getting ready for your flight. But a lot of travelers aren't aware of something else that's very important: helicopters are very sensitive to weight and its distribution in the aircraft.
All Grand Canyon helicopters assign seats right before their passengers begin boarding. Seats are assigned this way because the passengers' weight must be distributed equally in order to ensure a safe flight. That means you'll be weighed during check-in. It's done pretty discreetly, so you don't need to worry if you're embarrassed about your weight. As a side note, you can book front-seat reservations in advance, but I wouldn't bother because there aren't any guarantees. It all depends on how much each passenger weighs, so you might end up sitting in the front seats even if you don't book them ahead.
More importantly, though, Grand Canyon helicopters (West Rim AND South Rim) have a weight surcharge if a passenger weighs more than a specified limit. The weight limit is set by the tour operator, but it's usually around 299 pounds. So, as a general rule, passengers who weigh more than that will need to pay a weight surcharge before they're allowed to board their chopper. The amount of the surcharge is set by the tour company that's operating the flight.
Papillon's Limit
For example, Papillon Helicopters (the largest Grand Canyon helicopter tour operator) has a $200 weight surcharge for passengers who weigh more than 299 pounds. Grand Canyon Helicopters has the same weight limit and surcharge.
Maverick's weight limit per person is 300 pounds. BUT Maverick passengers who exceed the 300-pound weight limit will be required to purchase two seats, which is a much stiffer weight surcharge than Papillon's. Mustang Helicopters follows the same policy as Maverick. The weight surcharge imposed by Grand Canyon helicopters isn't anything to panic about. I just thought people might want to be aware of it ahead of time instead of finding out when they arrive at their check-in point.
Regardless of this fee, helicopter tours are still a great value. All of them are all-inclusive, which means they come with free hotel pick up and drop off, lunch (not available for air-only) and professional guide. Further, many flights give you the option to plug into a trip narration that's been translated in up to 10 languages. Many operators now offer passengers a DVD of their entire in-flight experience. This great memento is an extra cost but it's an incredible way to memorialize a special moment.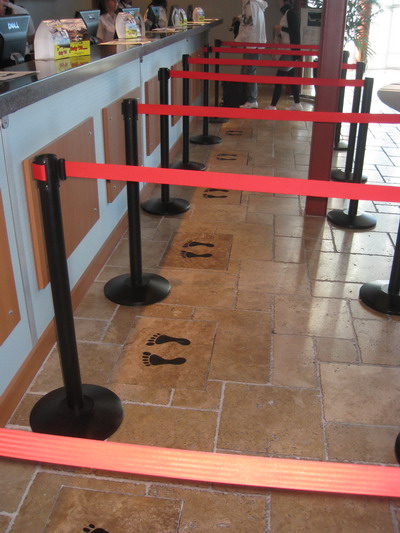 I routinely talk about how to get great deals on chopper excursions. This is even more important considering the weight surcharge. The way to get lower prices is twofold. First, always book your tour in advance. Rule of thumb is one-week minimum before you desired departure date. By booking ahead of time, you'll have access to more flights and times and rates. Second, purchase your trip online. Indeed, the Internet is where the deals are. However, not every site out there is promoting bargains. The workaround to this is to purchase direct from the tour operator, which typically results in a savings of 35 percent!
Read This
One final remark about online specials: Make sure you complete the entire transaction online in order to qualify for that Internet discount. You'll have accomplished this when 1) your credit card has successfully been billed; and 2) when you receive a confirmation letter in your email inbox. Completing these two steps confirms that you've successfully earned the online rate.
Have a grand day,

P.S. I rate the top 3 Grand Canyon helicopter tour companies that fly out of Las Vegas, NV. Click here to see who's my #1 choice. .
Tweet
Follow @keithkravitz