Tips for Booking Tours Online

This is a subject I've been wanting to weigh in on for a while.
Why the burning desire?
Because I've had to turn too many people away who desperately wanted to get airborne.
Believe me, my goal is to get as many people to the Grand Canyon as possible. So it smarts a bit when I can't.
But that's about to change.
First, I've taken the time to add a number of great air-tour operators to my roster. This includes Heli USA (more on them in a minute), 5 Star Helicopters and Serenity Helicopters.
Between all of them, I'll be able to get you on a flight like it's nobody's business
Understand, however, that you're behind the eight ball when you enter the 48-hour zone. In nearly every case, the budget tickets are gone. As in LONG GONE.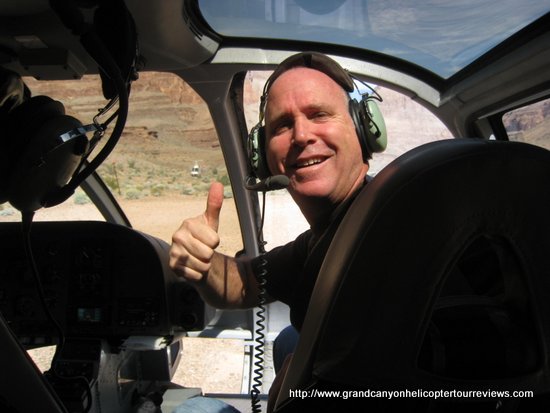 So you're going to have to step up to the plate and pay for a deluxe tour. This isn't a bad trade off.
These trips are usually done in high-end helicopters and include a bunch of perks that you don't get when you fly dirt-cheap.
Further, most depart from the Las Vegas Strip - a benefit worth it's weight in diamonds coated in gold and titanium.
How so? Time.
It typically takes no more than 10 minutes to get to a Strip-based terminal from any of the big Vegas resorts. That's great compared to the 30-minute shuttle you'll have to take to get to Boulder City for the "cheap seats."
The other aspect about "transit" is pick up time.
All Las Vegas helicopters to the canyon include free hotel pick up/drop off. It's a given. If it's not included, keep shopping.
The point is this: if you take a Boulder-based flight, you'll get scooped up around 1.5 hours prior to departure. Whereas Strip-based flights are 30 minutes.
I think the advantages are clear, right?
As for planning. I'm already getting calls from savvy travelers who are booking flights for next year.
My hat's off to them. That's the way you do it. Why? Because they are locking in low-season rates for high-season.
Let me explain...
Low-season is fall/winter. Like clockwork, tour companies drop rates like a bag of bricks. High season is from April through September. This is when rates spike. Thus the guy locking up a trip in November for June is saving big time.
For many, planning this far ahead isn't feasible. So here's my solution: nail down that tour at least a week prior to the date you want to fly. If you can put two weeks between you and the canyon, do it. This simple act alone could and can save you heaps of cash.
Earlier, I mentioned Heli USA. Excellent company, and one that we've worked with in the past.
However, seems the company got hit financially due to its squabble with the Feds and the Hualapai Nation. The result: a big loss of revenue. Then Federal Shutdown 2013 arrived and BOOM!
The rest is now in U.S. Bankruptcy court.
I don't think all is lost for Heli USA. In fact, I think they'll exit BK 2013 even stronger. And I can't wait. They're canyon flights are stellar and you guys have told us so.
Let's see how it plays out.
Meantime, if you need a tour, take action:
Travel on!
Have a grand day,

P.S. I rate the top 3 Grand Canyon helicopter tour companies that fly out of Las Vegas, NV. Click here to see who's my #1 choice. .
Tweet
Follow @keithkravitz