Golden Eagle Skywalk Express

Papillon's Golden Eagle Skywalk helicopter tour is the ultimate way to go if you want to experience the Grand Canyon AND the famous glass bridge. I've dubbed this package the "thrill-seeker's delight" because you get to top off your aerial bob-and-weave session by walking 70 feet past the edge! This is definitely the trip that will a) get your heart pumping and b) impress the neighbors back home!
The Golden Eagle Skywalk departs various Las Vegas metro airfields every day of the year, including all major holidays (Thanksgiving, Christmas, New Year's Day etc.). Flight time to the West Rim, which is where the glass walkway is located, is 45 minutes.
During the beginning of the ride, you'll see Lake Mead, Fortification Hill (an extinct volcano), the Black Mountains, Grapevine Mesa and Hoover Dam, whereupon you're pilot will reduce airspeed so everyone gets an eyeful of this modern-day engineering phenom. Powering on, you enter Grand Canyon airspace, and, for all intents and purposes, this is where the real action begins.
The helicopter will fly over some of the most dramatic parts of the West Rim, including Guano Point (a.k.a. the Bat Cave) and Eagle Point before landing at one of the helipads at the new Grand Canyon West heliport complex. You are now on the Hualapai Indian Reservation, which was created by executive order in 1883 and comprises more than 1,400-square miles of pristine Mojave Desert.
A shuttle will pick you up and take you the Grand Canyon Skywalk. It's about a 5-minute drive. It needs to be pointed out that the Skywalk ticket you have is not an ordinary pass. It's VIP, and what makes it so special is that it lets you cut to the head of the line, which during the summer months is long and move as fast as a snail.
You're personal Hualapai guide will escort you into the changing area where you'll slip cotton booties over your shoes. The reason for this is to protect the glass deck from being scratched. It's quite a big deal considering that each panel (there are more than 40 of them) of specially made glass costs more than $200,000 each.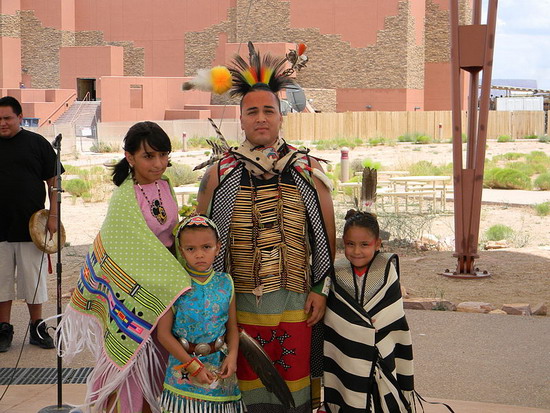 You'll pass through a metal detector. This may seem odd but it's used to prevent travelers from sneaking cameras and other personal electronic devices like smart phones onto the Skywalk. These devices are banned for several reasons, the main one is to prevent chipping when a camera is dropped. Travelers who want pictures can have them taken by a tribe-sanctioned, professional photographer (always go for the most expensive package - its the best deal).
The bridge, which was built in 2007 for $31 million, started out getting 200,000 visitors a year. Today, nearly 800,000 people experience it. There's good reason why the attraction is so popular: The views! To get the best panoramas, you've got to walk 70 feet past the edge, which is the furthest point out on this U-shaped wonder. My preference is gazing in a northerly direction where you can see the Colorado River.
This air tour includes time to explore the top of the West Rim. I suggest you check out Eagle Point, then hop one of the free shuttle buses and head up to Guano Point where you'll be taking lunch, which, along with complimentary Las Vegas hotel shuttle service, comes free of charge in this all-inclusive package. A final point of interest is the Indian Cultural Center.
Total tour time: 6 hours.
Be Prepared
The West Rim is hot during summer. Temperatures crack 100 degrees with ease. If you want to enjoy your helicopter trip, I recommend you consider packing the following:
Hat
Sunglasses
Sun block
Long-sleeved, lightweight shirt
Close-toe shoes (running shoes)
Salty snack (e.g. trail mix)
Water (lots of it - always stay hydrated!)
Winter is cold but not unbearably. The issue here at times can be the wind, which has a bite to it. Here I recommend you bring a windbreaker along with other clothing (light jacket, hat, sunglasses, running shoes, etc.) that befits the season.
Also, use caution along the rim as there are no guardrails.
RSVP
The Golden Eagle Skywalk tour is a hot commodity. Travelers love it because it combines the best air and ground tours into one. It also sells out, especially during peak season, which ranges from May to November. If you are going to book this package, I urge you do to do so at least 3 days in advance. In fact, the further out you can make your reservation the better. Please don't fall under the misperception that it's more advantageous to buy this tour at the destination. If you do, you'll end up watching the helicopter take off while you're stranded at the ticket counter.
Sweet Deals
Let's do some more myth busting. The idea that purchasing helicopter tours at one's destination because it's cheaper is absurd. I don't mean to be so blunt but I field this question almost daily. I think this is because the Golden Eagle departs from Las Vegas, which, for most folks symbolizes coupons and promotions. That's true for food and drink, but not for tours. If you have this notion, divest yourself of it, or you'll end up paying out the nose for a flight.
The one tried-and-true way you can get a deal on air tours is by 1) booking in advance and 2) by buying it on the Internet. The absolute best deal is on Papillon's website. It's there where they post the latest and greatest specials and it's there where you can get discounts of up to 35%! If you are booking a group of two or more, these promos can save you a significant chunk of change. So do yourself a favor. Buy it online.
Have a grand day,

P.S. I rate the top 3 Grand Canyon helicopter tour companies that fly out of Las Vegas, NV. Click here to see who's my #1 choice. .
Tweet
Follow @keithkravitz