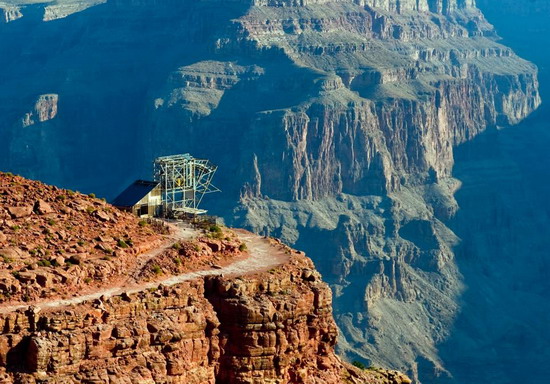 Lots of folks don't realize it can take up to 13 hours to hike to the bottom of the Grand Canyon. But there's a way to do it without breaking a sweat!
The secret?
Helicopter tours.
But there is a caveat: You have to depart from Las Vegas. And you must go to the West Rim.
See, South Rim helicopters aren't allowed to go below the Rim and land. West Rim, however, it's open season.
Read this article about bottom-landing helicopters.
Now, the Las Vegas flights come in a number of "flavors," ranging from a simple Picnic to one that includes a Colorado River boat ride and more.
You'll want to read this page for details on the "picnic" tours.
Suffice to say, these landing trips are super hot. And what I mean by that is they sell out.
Like often.
So if you this is your "cup of tea," I strongly suggest you book a week in advance.
Then buckle up, friend. This is going to be the ride of a lifetime!