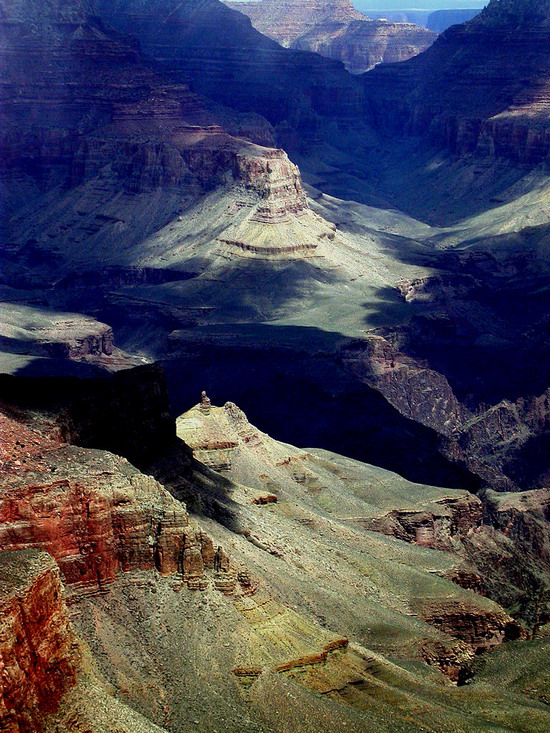 Whenever I look at this terrific Grand Canyon picture I think "into the abyss we go!." Like I'm dropping into to something otherworldly, knowing full well that something really interesting awaits me at the bottom.
But I digress…
This particular image affects everyone differently and that's why I posted it. Someone, for example, once told me it reminded them of the sand in an hourglass.
One thing it does remind me of is that we are approaching summer and as such you need to come to the National Park prepared. Essentials include a hat, water, sun block, long-sleeved shirt and sunglasses.
Of course, the West Rim, where temperatures will be over 100 degree from now until October, is hotter than the South. That doesn't mean the South's heat won't wear you down. In fact, I've picked up nasty sunburn or two hiking there.
For those weighing which destination to visit, I suggest you first consider where exactly you'll be based. If in Las Vegas, you're closer to the West Rim. If in Arizona, it's the South Rim. More details here:
http://grandcanyon123.com/west-rim-or-south-rim.html
Then there's the issue of what to do when you get there. Both rims offer plenty to see and do and much of it's outlined in that link I gave you earlier. However, here's a resource that focuses just on tours and which ones can be had at West/South:
http://grandcanyon123.com/about-grand-canyon-tours.html
Here's to you having a great adventure!