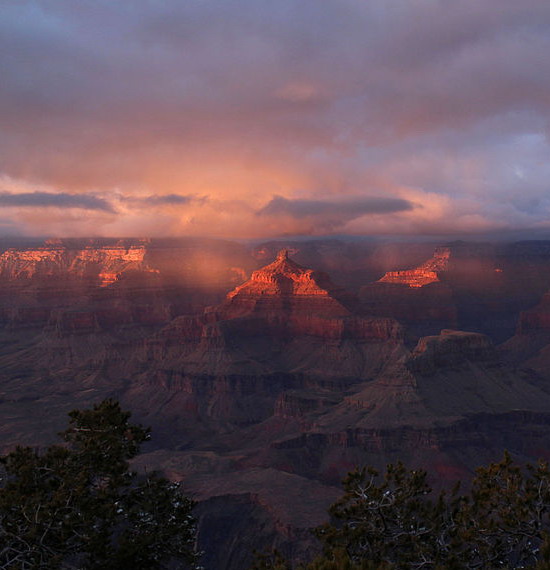 Well, I started off with a Grand Canyon sunset this a.m. on this National Park blog and now I'm going to bookend it with this sunset picture.
Which, by the way, constantly blows me away each and every time I look at it. I think it has a lot to do with how the wispy clouds play with the Canyon's peaks.
Then there's the colors themselves. Simply magical! If you've never had a chance to see the sun set at Grand Canyon, I urge you to add it to your list of things to see and do.
Related: Best Places to View Sunrise, Sunset at South Rim
Unlike sunrise, sunset is a busy time at the Canyon. It must be a primal thing for us a humans or something. Or maybe it's just more convenient to hop the shuttle and go to Hopi Point for the last light of day.
At any rate, try to get to where you are going at least a 1/2 hour or more prior to the "event." That way you'll be able to scout the scene and jostle for a spot that produced the best view.
Looking for more things to do and see? No problem. That's why I wrote up this quick piece on South Rim activities. Here's one I did on the West Rim. Now you're officially covered 🙂
Travel on!